More from the Fann Hospital gardens, Dakar, above: a shot from the Infectious Ward garden at Fann Hospital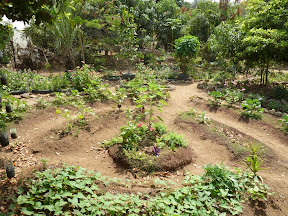 In the therapeutic garden at Fann Psychiatric Ward (above and below)
Above: We visited a garden cultivated by students at the Lycée (high school) in a suburb of Dakar. This is a joint effort of the school and the Peace Corps. A volunteer comes regularly to consult and work in the garden. The plan is to utilize the proceeds of the garden for the maintenance of the garden and for the benefit of the students, including the purchase of medications for the infirmary.
Though many students are preparing for exams at this time, several members of the Gardening Club came to greet us.
Leaving the suburbs of Dakar to continue to Fatick and Kaolack. The road is shared by a variety of conveyances.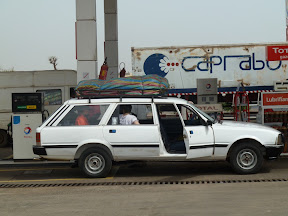 Fueling our "sept place" modified Peugeot station wagon is not cheap.Fuel costs about $6.70 a gallon at today's rate of exchange.
On the way to Kaolack, we visited a center for transitional healing at Fatick ("Malango"). The administration and healers were most welcoming and explained their work, their successes and problems with us. (Below)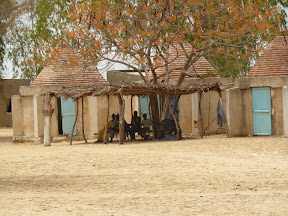 - Posted from my iPad